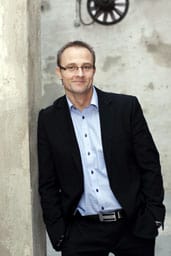 Courant Group Denmark has specialized within the area of providing sustainable organizational improvements. Our holistic approach helps us to control all variables needed for successful sustainable change.
Amongst other variables we know that organizational culture is very important to take into account when sustainable change is the goal. For this reason we deliver consulting and do research within the field of organizational change based on assessment of organizational culture and personal traits. Courant Groups special area of expertise is to assist management how to use these organizational assessments to pick suitable action strategies for better performance, and sustainable organizational change.
One area of specific interest to our work is how to make sustainable implementation and institutionalization of business processes and best practices.
Our specialists in this area are:
Morten Aaby, CEO specialized in IT Consulting and Headhunting. + 15 years of experience within the IT industry working with business consultant and account management.
Allan Salling, Ph.D. student and Executive Mentor with more than 20 years of management experience from jobs as e.g. CIO, Production Director and Project Director. Allan is doing his Ph.D. in organizational culture as an important variable for sustainable process & best practice implementation.
We do consulting in the areas of:
IT Management
Business Process Improvement
Business Development
Headhunting