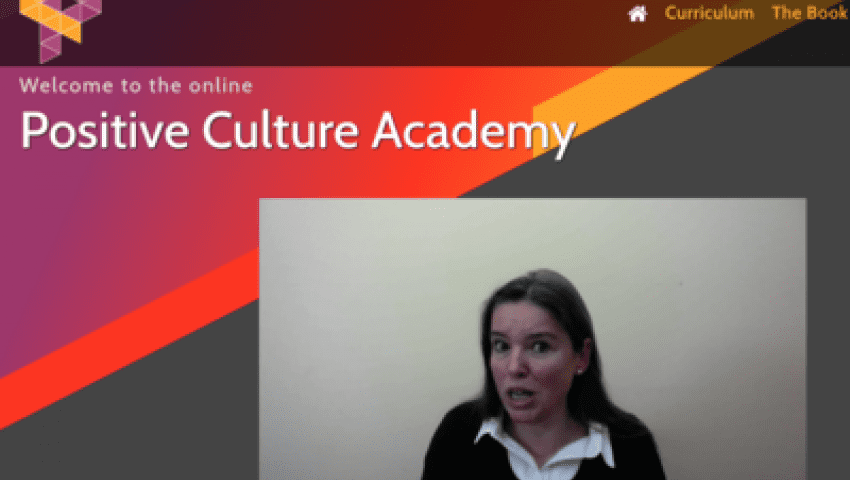 A Positive Culture is Productive
11

January 2018

Posted by

Marcella Bremer
Why did you deploy the OCAI in your organization, or why did you try the individual OCAI One version? Probably because you suspect that your current culture could improve. It might be disengaged, or resistant to change and slow to keep up with competitors in the market. Your numbers could be disappointing or you wonder why employees nor clients are happy, no matter what you offer.
Culture gone toxic: Suffer
Culture is a crucial and complex phenomenon in organizations. We've seen many cases of culture gone wrong in the past year. Think of Amazon.com with its hard-driving culture, personified by CEO Jeff Bezos. Some employees said they thrived at Amazon precisely because it pushed them past what they thought were their limits. But many, many others almost collapsed under the burden of work targets and the harsh treatment they received. It is lacking compassion when a cancer patient gets a low performance rating or is put on a performance improvement plan. Many employees claim to be hurt and exhausted.
Then there's Uber, with CEO Travis Kalanick departing in the middle of the year. The early hustling and shifts in the grey areas became breeding grounds for an unethical culture as the company grew. Kalanick left with no real line of succession in place. The story resembled a Shakespearean tragedy. Employees reported a combination of cultural chaos, work pressure, and lack of leadership.
Someone said: "Uber built a great product but a lousy, dysfunctional organization. An organization needs mature people who have leadership skills. Someone who can listen, learn and grow and also have mature founders who know what they can and can't do."
Culture keeping you stuck: Survive
But even if your organizational culture is not this dysfunctional that doesn't guarantee that your culture is effective, healthy and productive. When you use the OCAI culture assessment, and you look at the preferred culture profile, what do your organization members want? More often than not, they long for a more flexible culture and propose a shift to either or both the people-focused Collaborate (Clan) and the learning Create (Adhocracy) Culture types.
The culture types that seem the least appreciated are the lower quadrants of control-focused Hierarchy and competitive, hard-working Market culture. The "dark sides" of these culture types can keep people occupied and restrained in a hamster wheel while they are getting nowhere. Employees go through the motions in survive-mode.
Those culture assessment outcomes align with a ton of research.
Culture turned positive: Thrive
But there's a way out! How about you turn your culture positive? The research is clear about it: positive is productive. Look at the example of Barry-Wehmiller Companies, a $1.5 billion global manufacturer. After they implemented a development program for leaders, the culture turned respectful and people-oriented. As a side-effect, the staff's divorce rates went down. Bob Chapman, the CEO, explained: "Companies don't care about people: capitalism sees people as objects for success. Broken lives are the result. Our goal is to create an organization where everyone matters, a culture where people discover and share their gifts and are recognized. Because when you're told what to do and never asked anything you don't feel good about yourself and you're not nice to your spouse." The lower divorce rates turned out to be beneficial for both employees and the company.
Positive cultures have elements of all four OCAI culture types but especially of Collaborate and Create culture types. So, how could you enhance these types? And how to use positive leadership to upgrade your workplace? How could you upgrade your organization to thrive?
That's the topic of my new book "Developing a Positive Culture where People and Performance thrive". Publishing date February 21, 2018, and it's possible to pre-order now.
What's more, that's what the curriculum of my new online Academy is about! You could start small with things you can do daily to make your workplace more positive: Interaction Interventions! I share them in my book and in my online Positive Culture Academy.
I am excited to offer this to the world! Let's make our workplaces more positive, rewarding and more productive, more purposeful and just.
In the Academy, you'll work on how you could apply positive techniques in your organization or team with your typical co-workers, and your boss. It's easily accessible online, and we'll do small steps that you can fit into your busy daily work life.
Please check it out and subscribe to the Academy's mailing list! Let's develop positive cultures: one interaction at a time, one person at a time. Be (a) present for positive organizations!
© Marcella Bremer 2018. All rights reserved.